Take Advantage of Lower Tax Rates on Investment Income
May 30, 2022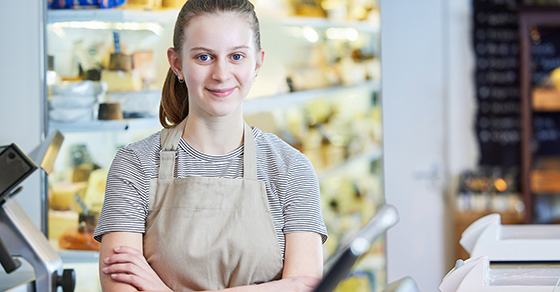 Offering summer job opportunities? Double-check child labor laws
May 31, 2022
Inflation Matters: How to Respond to the Inflation Tax
According to a recent SCORE report, almost 2 out of every 3 businesses have seen inflation cut into their bottom line. Overall inflation reached 8.3% – but food and energy are up 9.3% and 33.9%, respectively. That means less money to invest in growth, employees, and for small business owners to take home. Both owners and employees alike should take note and take action steps to lessen inflation's impacts. Here are a few top ways to adapt to inflation. If inflation is hitting your business hard, let us know and we can continue this conversation during summer planning.
For Small Business
Review your pricing regularly. After reviewing your vendor bills and accounting – you can shrewdly adjust your pricing to keep up with inflated costs.
Assess the profit margin on your services. Break out the income and costs/time associated with each product/service. You may find some that you have been providing for free, weren't priced right to start, or aren't profitable enough to maintain. If you think this may be the case, let's run some accounting analytics.
Review your Profit & Loss Detail. This lists every transaction. Evaluate what unnecessary costs can be cut. A common cut is increasing credit card fees that can be renegotiated or replaced.
Consider what-if scenarios. By running a micro-forecast on what-if your supplier increases prices by 10% or you added a new product line, you can count the cost ahead and know how to respond. If this is a bit too complex, consider cash flow forecasting – which allows us to run these scenarios and plan ahead.
Secure financing. The worst financing mistake during inflation is to pay for increasing costs with debt rather than adjusting your business model. The next worst financing mistake is getting caught with high interest rates when sudden costs arise. Consider securing a Line of Credit with a favorable interest rate now.
Find ways to streamline and automate. The less time you spend tracking your books, completing manual paperwork, and doing things the way they've always been done, the more time you're earning revenue. Consider the opportunity cost of not streamlining.
Keep sight on your competitive edge. Make sure that your customers see your value and want to stay loyal despite the cost of inflation. Additionally, keep an eye on where your competitors are failing and target growth.
For Individuals
Shop efficient. No one can project future inflation. Whether you are shopping for a vehicle, appliances, or groceries, shop for the ones that will stay most efficient or go the farthest – and keep your costs down.
Talk to your financial advisor about investments that adapt better in times of inflation.
Watch your debt payments. Any loans you have that are set on a variable rate will start accruing more interest as inflation increases while fixed rate loans will actually become more "affordable" as your salary adjusts to inflation.
Inflation eats into savings. If you have a significant amount of money socked in a bank account, it likely isn't performing. Talk to your financial advisor about safe ways to save such as money market accounts, CDs, I Bonds, TIPS, or others.
Identify recurring costs to cut. All unnecessary costs are bad ones. But, we find these are most common of subscriptions – and therefore a good starting point.
Keep a budget. Tried and true.
These are just a few of our top ideas for responding to inflation. But, none of this is advice for you personally or your individual business. If you would like personalized advice, let's have a conversation about other ways for you to respond.