Our Mission
Peace of mind in a taxing world.
Our mission is to help clients maintain financial viability in the present, while taking a proactive approach to achieve future goals. Achieving this creates a reward that many small business owners and individuals lack: peace of mind. Our team can help you take control of your tax & financial strategy and take off some of the stressful responsibilities many think synonymous with "accounting."
This requires open communication to reach an understanding of our clients' needs through research and sound analysis. Butrica Ployd and Associates is dedicated to meeting these goals with high standards of excellence and professionalism. We have been a staple of the area's business community for years, and pride ourselves on the level of esteem we have earned.
Our dedication to hard work has earned the respect of the business and financial community in and around the area. We believe this to be a direct derivative of our talent and responsiveness to our client base. Whether you are a current or prospective client, rest assured that individuals and businesses who choose Butrica Ployd and Associates receive competent and timely advice.

Integrity
We perform our role with honesty, accuracy, and incorruptible character. Both in our reporting and in our discussions with our clients, we consistently represent the truth. Integrity means that our clients, tax agents, and our community can trust us and the expertise we provide.

Teamwork
At Butrica Ployd, we believe a team is more than the sum of its parts-leadership journals call this synergy. Teamwork means that together, we will achieve more than we could independently. Our clients get to know all of our team members. Every one is dedicated to growing your business and delivering the expertise of the entire team.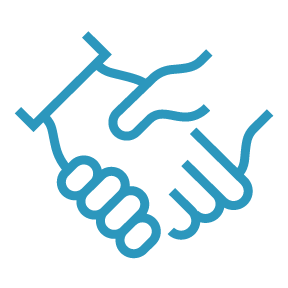 Client Respect & Value
We are also more than the sum of our tax returns and consultations. We are the effect of dedicated clients and the constructive relationships we share with them. In turn, our clients are our primary focus. We commit ourselves to giving our clients the respect they deserve and allowing the value we offer show that in our actions.

Relationships
The relationships of our team, with our clients, and within our network makes us stand out. Why? Because we make them our priority. Visit our office and you will quickly realize that we are interested in developing a relationship that helps you reach your goals.

Community
Our community made us. We want to make sure we give back. We recognize the important role our community plays in our success and we want to invest back into that community. Whether assisting a local nonprofit or volunteering company hours, Butrica Ployd is committed to supporting our community.

Balance
In an industry that condemns it, we champion work-life balance. As much as we work hard during tax season, we play hard too. Giving our whole team almost the entire week between Christmas and New Years to spend with their families is just one way that we prioritize that balance. Whether we are balancing our lives or balancing your checkbook, we believe it makes us better accountants and better people.
Have a question? Contact us.