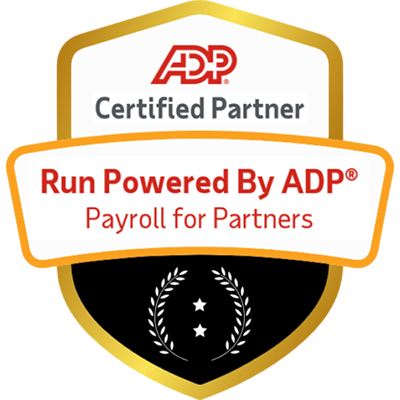 Payroll is the backbone of business accounting needs. Payroll is how you take care of your employees. And taking care of your employees well pays off - every time. So, why use any service than the best?
At Butrica Ployd, we partner with ADP - the largest payroll provider in the United States - to ensure you receive the best service. We love supporting small business, starting with yours. But, when it comes to making sure your employees are paid on time every time, ADP's service is unparalleled.
Still, our team takes that service one step further. By engaging Butrica Ployd for your payroll needs, you will work with a designated Payroll Manager from our team. If you have questions, forget to pay an employee, or need help responding to a new situation, you can call us. We completed the training to become an ADP Certified Partner to assure you that you are in good hands.
If ADP needs to get involved, we will give them the call. You don't need to wait on hold, get transferred 3 times, or fight past a robotic-operator. You will work directly with us. Our payroll model gives you the power of the largest payroll provider in our country and the personalized help that we specialize in at Butrica Ployd.
Did you know that 1 in 3 small business owners gets penalized by the IRS for payroll errors?
(Source: Entrepreneur Media)
Choose peace of mind instead. A CPA's expertise will ensure your payroll is filed right the first time. More than that, if you receive a notice from the IRS for payroll tax returns we filed, ADP will respond to the notice for you without any additional charge - even if the returns were filed correctly.
Concerned about unexpected payroll fees?
At Butrica Ployd, we give you one quote - all year round. No added fees for quarterly returns, W-2s, or many services (like employee access) that we include automatically.
Still not sure ADP is the best bet?
Read more at Inc. - https://www.inc.com/finance/best-payroll-service.html
Have a question? Contact us.