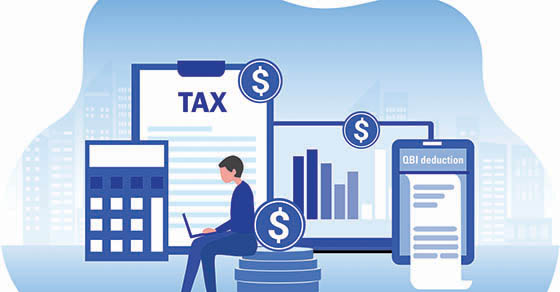 Do you qualify for the QBI deduction? And can you do anything by year-end to help qualify?
December 15, 2022
Exploring Key Differences between Real Estate Investors, Professionals, and Dealers
The real estate industry is a dynamic and multifaceted sector that encompasses a wide range of professionals with distinct roles and responsibilities. Among these professionals, real estate investors, real estate professionals, and real estate dealers play crucial roles in the market. While their activities may overlap to some extent, understanding the differences between them is essential for anyone interested in starting in real estate. In this article, we will delve into the characteristics, functions, and key distinctions among real estate investors, professionals, and dealers.
Real Estate Investors:
Real estate investors are individuals or entities who allocate their financial resources to purchase properties with the primary goal of generating income or appreciating value over time. They approach real estate as an investment opportunity rather than as a profession. Investors typically focus on long-term strategies such as rental income, property appreciation, or development projects.
Key characteristics of real estate investors:
Capital allocation: Investors possess the financial means to acquire and maintain real estate properties.
Long-term vision: They adopt a strategic approach, looking for opportunities that offer potential long-term returns.
Portfolio management: Investors often maintain a diversified portfolio of properties to mitigate risk.
Passive income generation: They aim to generate consistent cash flow through rental income or capital appreciation.
Real Estate Professionals:
Real estate professionals are individuals who work within the industry and provide various services related to property transactions. They may include real estate agents, brokers, appraisers, property managers, and mortgage brokers. These professionals specialize in different aspects of the real estate market and play a crucial role in facilitating transactions between buyers and sellers.
Key characteristics of real estate professionals:
Expertise and knowledge: Professionals possess specialized knowledge of the local market, regulations, financing options, and property valuation.
Client representation: They represent the interests of buyers, sellers, or both, providing guidance and assistance throughout the transaction process.
Licensing and certifications: Many real estate professionals are required to obtain licenses and certifications to practice in their respective fields.
Commission-based compensation: Most professionals earn a commission or fee based on the value of the transactions they facilitate.
Real Estate Dealers:
Real estate dealers, also known as real estate traders or flippers, are individuals or entities that engage in frequent buying and selling of properties with the intention of making a profit in a short period. Dealers focus on identifying undervalued properties, renovating or improving them, and reselling them quickly for a profit. Their primary source of income is the difference between the purchase and sale prices.
Key characteristics of real estate dealers:
Active buying and selling: Dealers engage in frequent property transactions, aiming for quick profits.
Renovation expertise: They possess knowledge of property improvements and renovations to increase resale value.
Market timing: Dealers rely on the ability to identify undervalued properties and capitalize on short-term market trends.
Higher risk tolerance: Dealers often assume higher risks due to the potential volatility of short-term market conditions.
Key Differences:
Focus and Strategy:

Real estate investors prioritize long-term returns and income generation through rental properties or property appreciation.
Real estate professionals provide services to facilitate property transactions, representing buyers, sellers, or both.
Real estate dealers engage in frequent buying and selling, seeking short-term profits through property flipping.

Time Horizon:

Investors have a long-term perspective, while professionals and dealers typically operate in shorter timeframes.

Income Sources:

Investors rely on rental income, property appreciation, or long-term investment returns.
Professionals earn commissions or fees from facilitating property transactions.
Dealers generate profits by buying undervalued properties and selling them quickly at a higher price.
Real estate investors, professionals, and dealers all play integral roles within the real estate industry. However, the income streams and tax strategies for each type of real estate actor will differ greatly. Now that you have a better understanding of your role in real estate, contact us